Delve deeper into specific areas of your organisation's HR processes. We have comprehensive solutions that can help you to smoothen out the areas that matter most to you.
No effective HR investment is ever a short-term plan. That does not mean that long-term investments have to be costly. Take a look at the grants that are available for you to utilise here.
Equip your knowledge base with these useful HR resources. When you find yourself stuck on a policy and whether or not to go ahead with it, seek out your answers here. Bookmark this page for an instant reference point.

Useful Indicators for HR Professionals
The ones who make what we do possible
"...William (lead consultant) and his team demonstrated a high level of professionalism and integrity throughout the project duration. They took the time to listen to the needs of a SME like ours, and offered customised and practical solutions to our issues/challenges. They are knowledgeable with the current industry practice and provided sound counsel in the implementation phase of the employee handbook.
The team at EON was very responsive even beyond the project when we needed advice on some HR disciplinary issues. We were very pleased to have selected them to work on developing our HR capabilities, as they were very patient in educating our management team members. As they were very service-oriented consultants, they have exceeded our expectations!..."
- Director of a local food services SME
"...William has shown to be very knowledgeable in a wide area of Human Resources and practices. During our discussions, whenever we shared our difficulties and problems in managing any issues, he will be quick to give us suggestions.
The time spent for this project had been very fruitful; it felt like an intensive course on Performance Management System, and the best part is using our own company's situation as the case study. It had initiated the management to think a lot deeper into the Vision, Mission and Core Values of the company and how we should link these into the Performance Management System..."
- Director of a local audio video and staging service SME
"...From the start of the projects, William has taken significant amount of time to understand the company's business and its needs to engage consultant to help advise in some of the critical areas in the HR function. During project meetings and discussions, William and his team have shown patience and demonstrated high level of professionalism in offering us guidance, advice and generously sharing of his knowledge and experience...
..William has provided information on some of the best practices in HR policy and planning in Singapore. These are very useful information which we can factor into our HR planning and fine-tuning of processes..."
- HR Director of a local subsidiary, which is part of a global electronic components manufacturer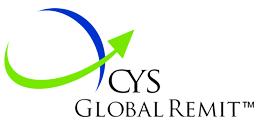 EON Consulting & Training Pte Ltd was established in 1996 and specialises in providing human capital consulting and training services to organisations in Singapore.